COMMUNITY. CONNECTION. COLLABORATION.
Join the fastest growing military and Veteran community!
Learn More
When you sign up with MWi, you become a member of an extended community of servicemembers, Veterans, family members, and their extended support network all focused on personal optimization and improved readiness.
Purpose
one.
MWi seeks to reverse the current milVet Wellness Spectrum from a focus on excessive investment in episodic engagement and general solutions to a focus on emphasizing personal optimization.
two.
We have done this by showing that a new approach to military and Veteran wellness is possible—by leveraging mature technologies, proven solutions, and existing infrastructure, we believe highly personalized performance and health solutions can be provided at scale, cost effectively.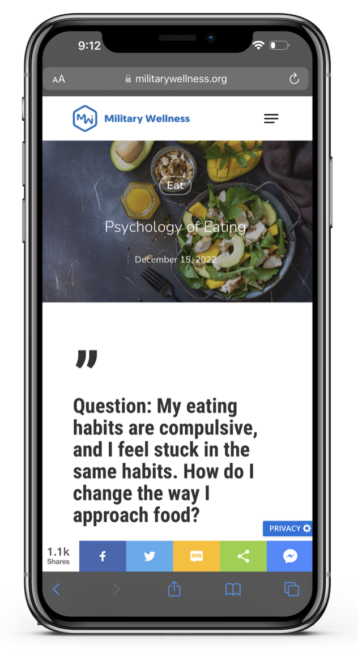 three.
We're expanding the MWi community and developing a new digital experience that will serve as a central gateway to information, resources and events to help you and your community achieve your full wellness potential.
four.
It's about achieving your full potential, together, with all your wellness content in one location and a connected community to support you on your journey.
What it is all about
MWi is a collaborative effort designed to explore, demonstrate and validate what is immediately possible for improving the health and wellness of military members, their families, and their support networks.
Non-Profit
We are a 501(c)(3) charitable organization that has created a new milVet Ecosystem where communities are organized, organizations connected, and members empowered. Our efforts are designed to complement and enhance the existing DOD and VA resources.